OUR APOLOGIES BUT DUE TO UNFORSEEN CIRCUMSTANCES THE MANAGEMENT HAS CANCELLED THIS EVENT & WE WILL RESCHEDULE AT A FUTURE DATE!
CLICK HERE TO BUY TICKETS!
Continuing in the vein of previous shows with David J (Bauhaus, Love & Rockets) and most recently The Harp Twins, this forthcoming October 9th will prove to be another sell out performance talked about for years!
Rocky Road Touring and Savannah's Master of Macabre Shannon Scott presents the Halloween kickoff event of the season at Southbound Brewery with neighboring Blade & Bull, Voted Savannah's Premiere axe throwing beer joint! Ticket holders receive 10% off of Blade & Bull's axe blade lanes! Added bonus are Bonaventure Cemetery Journey's Tour Tickets compliments of Shannon Scott Tours. Tickets can be used at any time or grab a tour before you leave town by emailing Shannon Scott directly with proof of concert purchase! Shannon Scott will be doing a special tour for ticket holders on Sunday October 10th at 2PM if you can make it!
BIOS
The Bellewether Syndicate is a Chicago based band of a decade and household name to those who recognize underground, Goth and darker poet rock royalty. In this case the new House is comprised of William Faith (Christian Death, Mephisto Waltz, Shadow Project) of celebrated Faith And Muse and counterpart, long time beloved Chicago DJ host of Nocturna, Sarah "Scary Lady Sarah" Faith. Sarah has DJ'd the famed Convergence festival multiple times along with Wave Gothic Treffen in Leipzig, the largest Goth festival in the world. Together with Paul Sin (bass) and Philly Peroxide (keyboards/percussion) and Stevyn Grey (drums), this collective proof that musicians evolve sound and genre making them more relative and of the times than ever!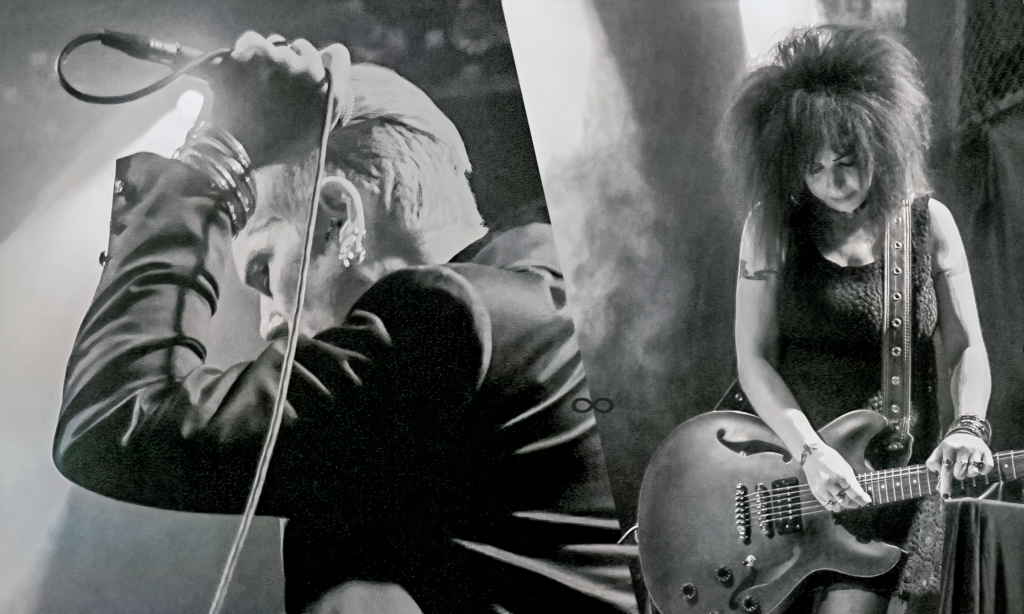 Rosegarden Funeral Party, the trio hailing from Texas is often branded as Texas Goth Rock or "post punk," all of which may be true, but this tight pyramid of players consisting of lead singer, Leah Lane, bassist Will Farrier and drummer Dylan Stamas is an explosive collaboration of well heeled minstrels that have refined said "goth" or "post punk" sound to a new level of stone driving rock! And vocalist beauty Leah Lane both during raucous rants and love ballads makes one wonder if The Motel's Martha Davis and David Bowie had a love child where Joan Jett was godmother and Siouxsie Sioux part-time au pair? This is the band to watch and you get to say you were there early on the launchpad taking in their rocket launch and grooving on the fumes!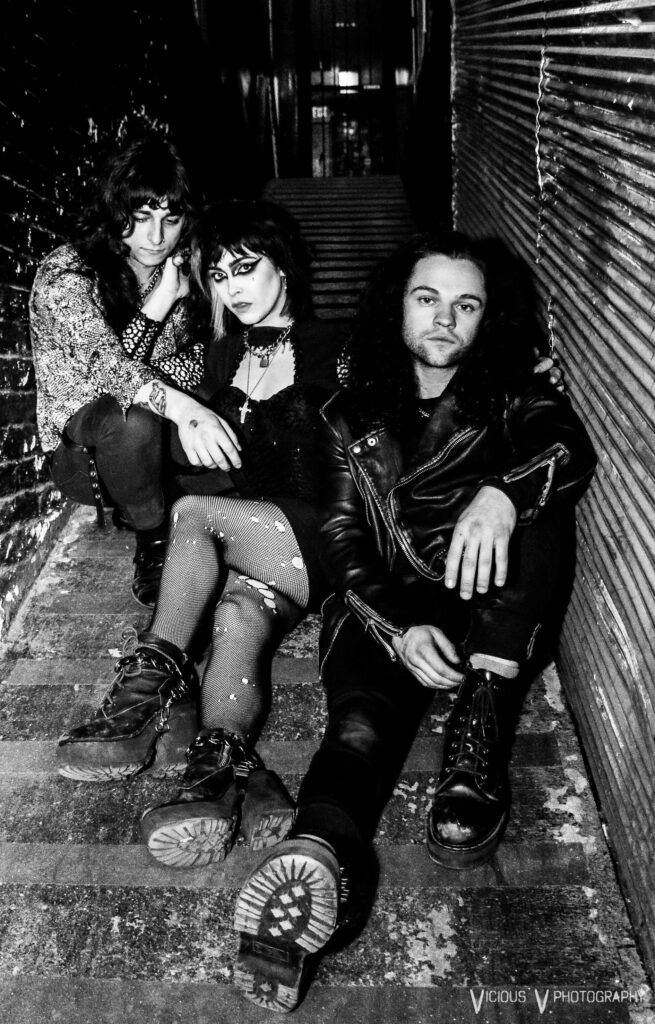 Opening act Candy Opera is a Savannah based creation of long time native (son of Savannah's greatest jazz musician, Ken Palmer), Phillip Polk Palmer (Port City Blues) who's croonery crew like musical succubus, have siphoned from the low country lands, a dark, surreal film noir sound enveloped in a bluesy veil that will set the tone for this show and give the whole thing Savannah street and swamp credentials!